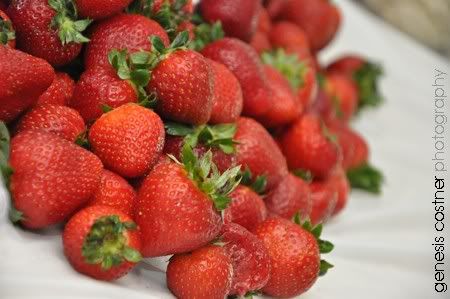 B

uon giorno

C

ari

A

mici!!!!

(That's italian for "Good Morning Dear Friends"... and no, I don't really speak italiano. Looked it up at translation.com.. BUT, I DO think Amici is an adorable word for friends!)
=)
Anyhoo, I have to tell you all..
I'm not exactly sure if it's a new phase in life...
or I've just suddenly woke up from a long sleep.
BUT, I have a brand
stinkin
' new love.
But not JUST cooking, I'm cooking everything in sight.
...everything from strange
Italian
noodles, to warm &
wintry
soups, to traditional pies.. to
flipping
fruit-filled flapjacks.
I think I'm acting like a kid in a candy store.
I'm not sure why... but, I find I simply adore it.
I've also discovered I love, love, love cookbooks.
You know, the real ones.
Not surfing online... but like, hardback cookbooks.
seriously.
I've decided... after I concur all of my dreams at present.
Someday, Lord willing... When Jonah is grown.
I would completely love to take some culinary classes.
And who knows what the future may hold!
Gen?? SERIOUSLY? COOKING???!!!
I know. I know.
All thumbs in the kitchen, right?
But...... It's like a new found love.
I actually think my thumbs have learned to work a little bit!
I adore the smell of fresh basil.
I love cooking spicy meats.. and flaky fish.
The flavors..
The smells..
I have NO idea whats gotten into me.
I'm simply pouring over cookbooks...
Digging out the aprons..
Mommy/Cook has hit home..
And I'm amazed at how much fun it is!
Cooking has went from being a chore... to something I love.
I'm constantly "whipping something up"...
:)...
...the joys.
SO... Ladies.
I would like to hear your thoughts...
Recipes, Fave Cookbook, Ingredient?...
I'm all ears.. Or.. rather eyes.
:)..
....entree pictures by moi to follow.
Good painting is like good cooking,
it can be tasted, but not explained.